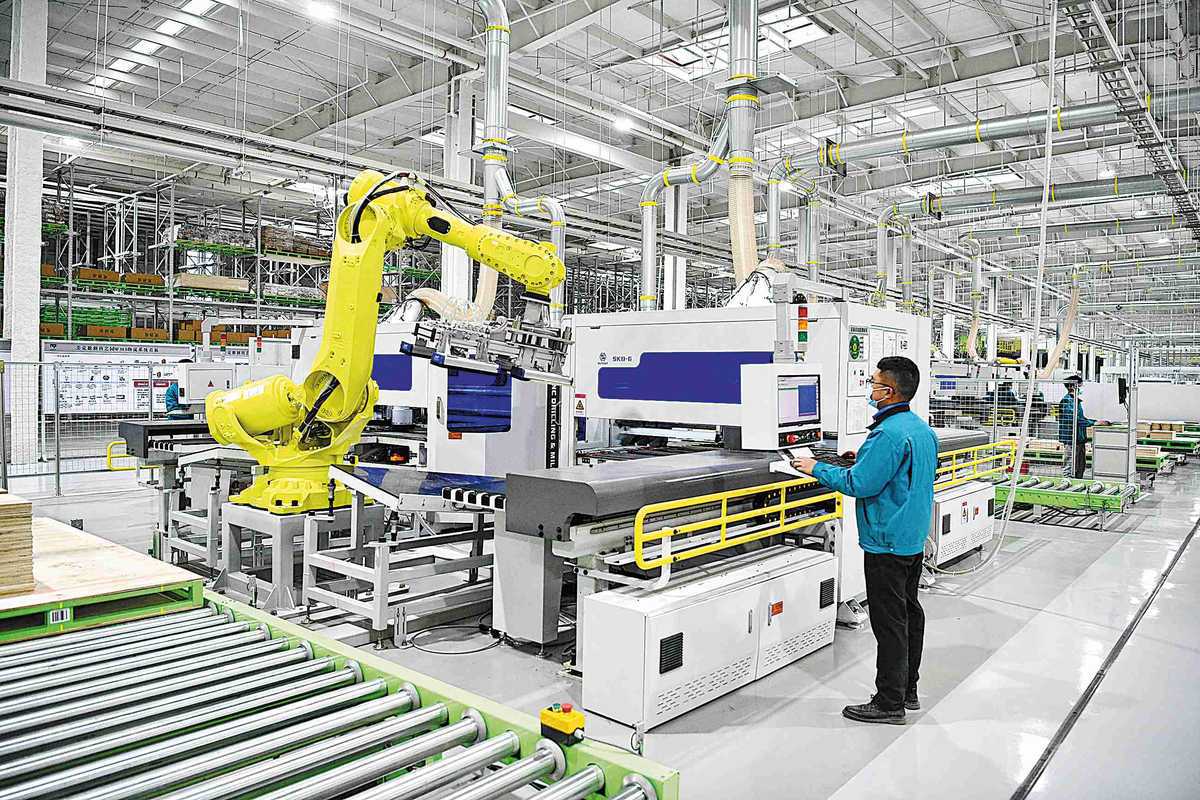 US balance sheet trimming effects possible to be offset with growth
The US Federal Reserve's balance sheet reduction, starting from Wednesday, could have a spillover effect of eroding global asset prices and driving speculative money back to the United States, including some from China, experts said on Tuesday.
For China, the key to offsetting the tightening in external financial conditions lies in concrete steps to shore up the domestic economy and effective macroprudential management of cross-border capital flows, they said.
Starting June, the Fed is scheduled to shrink its nearly $9 trillion balance sheet. It will reduce its securities holdings by up to $47.5 billion a month. After three months, the Fed will ramp up the reduction amount up to $95 billion per month, coupled with ongoing interest rate hikes to tame inflation, whose annual rate slowed to 8.3 percent in April from a 41-year high of 8.5 percent in March.
Fed Governor Christopher Waller said in a speech delivered in Frankfurt, Germany, on Monday that this pace will reduce the Fed's securities holdings by about $1 trillion over the next year. That is estimated to make the overall balance sheet reduction equivalent to a couple of rate hikes of 25 basis points each.
Liu Linan, head of China macro strategy at Deutsche Bank, said the lender expects the Fed to trim securities holdings by about $1.9 trillion this year and next in all, equivalent to interest rate hikes of about 75 to 100 basis points.
The Fed's swift policy adjustments will have a tightening effect on the global economy and could potentially drive some speculative money out of China to the US for higher yields, Liu said, though long-term investors are expected to continue to increase allocations in renminbi-denominated assets.
Cheng Shi, chief economist at ICBC International, cautioned that the Fed's balance sheet reduction risks dealing a blow to financial asset prices by tightening global liquidity conditions.
Markets should be "fully alert "to the possibility of the Fed speeding up balance sheet reduction if high inflation persists in the US, he said.
In the face of a more volatile global financial landscape, it is important for China to stabilize domestic economic growth and consolidate internal economic circulation to strengthen the country's resilience against external shocks, Cheng said.
Specifically, monetary structural tools can be further used to amplify financial support for those hard hit by the recent COVID-19 surge, Cheng said, adding that the country also needs to maintain effective macroprudential management to prevent major risks to cross-border capital flows.
A circular published by the State Council, China's Cabinet, on Tuesday detailed 33 measures to stabilize the economy, including targeted monetary and financial policy support for struggling businesses and individuals.
According to the circular, the country's central bank will provide funding support for 2 percent of the increment in local commercial banks' outstanding inclusive loans to micro and small businesses, up from 1 percent that was set previously, in a bid to boost lending to micro and small businesses.
Also, China encourages delayed repayment of principal and interest on loans extended to small, medium-sized and micro enterprises, self-employed individuals and truck drivers as well as personal housing and consumption loans given to individuals affected by COVID-19, the circular said.
It added that real lending rates in China will stay stable or decline slightly amid efforts to translate decreases in deposit rates into lower lending costs.