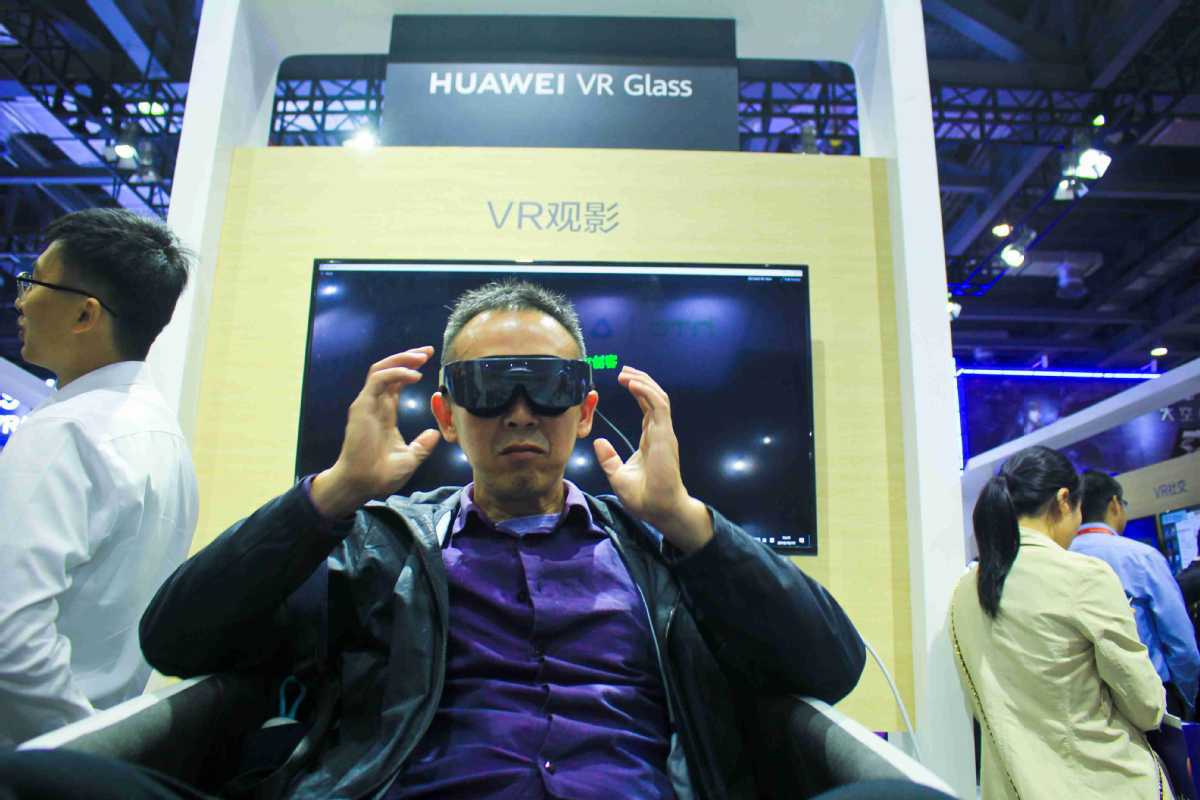 Big data, blockchain, artificial intelligence and other cutting-edge technologies are expected to play a vital role in building the metaverse, one of the hottest buzzwords for the next phase of the internet, experts said at an industry event.
Such technologies are set to promote the integration of tangible and virtual worlds, they said.
The metaverse refers to a shared virtual environment or digital space created by technologies including virtual reality and augmented reality. Advancements in digital technologies will change people's lives and the way business development is done from now on, they said.
Ma Ningyu, mayor of Guiyang, capital of Guizhou province, said the metaverse, which integrates a string of emerging technologies such as big data, blockchain, the internet of things, artificial intelligence and interactive experiences, has become a hot topic in the digital economy era.
It sparks innovations and brings about new business opportunities in virtual interaction, cultural tourism, healthcare, fintech, games, and it is set to have an impact on people's lives and thinking patterns in the future, Ma said at a metaverse-themed forum during the China International Big Data Industry Expo held in Guiyang on Thursday.
"The development of the metaverse requires rich application scenarios, support from highly reliable computing capacities, as well as relevant policies, laws and regulations," Ma said.
As a national big data comprehensive experimental zone and computing hub, Guian New Area boasts sufficient computing power and abundant application scenarios, which will provide broad development space for new technologies related to the metaverse, he said.
Global consulting company PwC has labeled the metaverse as the next frontier and painted a bright outlook for the metaverse-related economy, which, it estimated, will grow to $1.5 trillion in 2030, mainly driven by AR and VR technologies.
Ruan Liang, vice-president of Chinese tech titan NetEase Inc, said the company has mastered core technologies of the metaverse like AI-powered computing platform, AR, VR and blockchain, with wide-ranging applications in fields like gaming, social interaction, culture and entertainment, and virtual hosts.
NetEase has inked a partnership with the government of Guanshanhu district, Guiyang, to jointly build a security and compliance innovation center and training base for its subsidiary NetEase Zhiqi, which provides enterprise-level service solutions, he said.
More efforts should be made to promote the healthy and orderly development of the metaverse, and improve the related laws, regulations and industrial application, said Shan Zhiguang, director of information and industrial development department at the State Information Center, while underlining the significance of complying with the current laws.
Tan Jianrong, an academician from the Chinese Academy of Engineering, said the metaverse has prospects of broad industrial applications in energy, agriculture, finance, investment, real estate and vocational education.