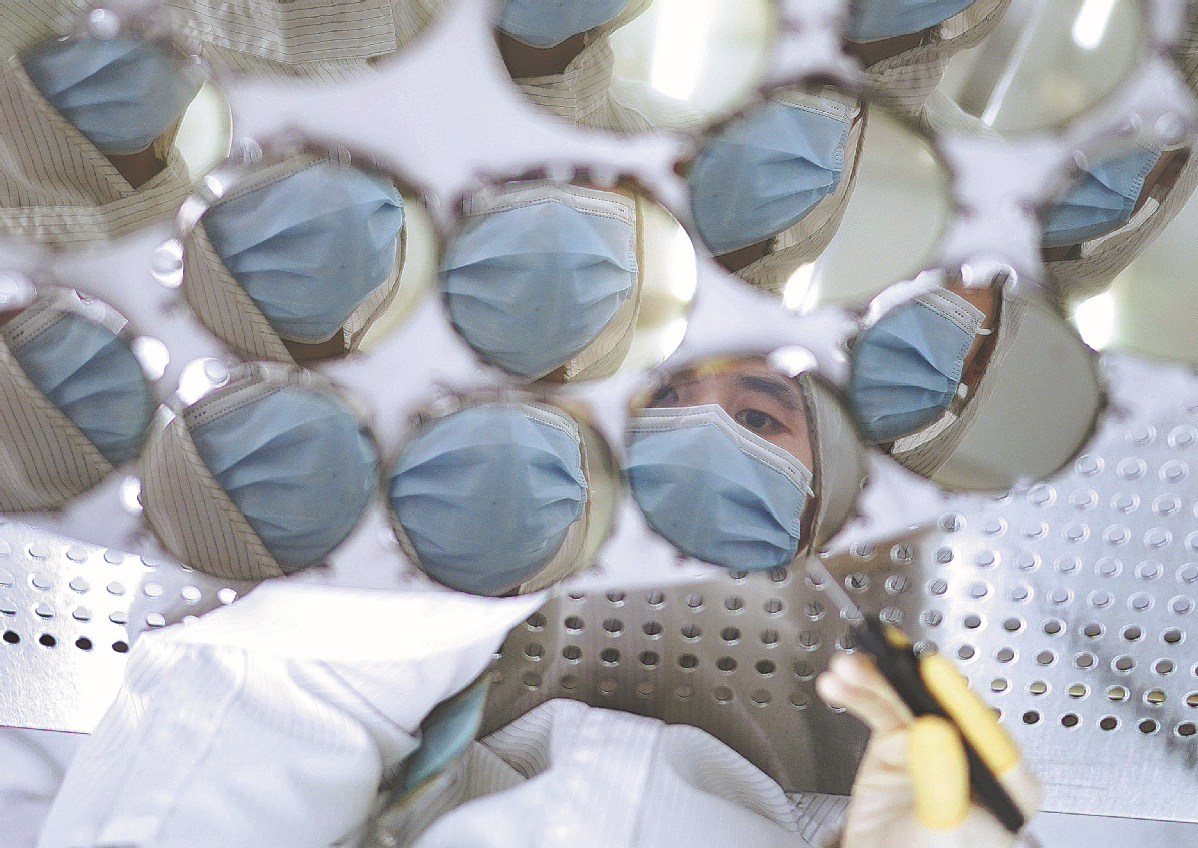 Local and foreign firms eye better biz climate, industrial upgrade, satisfied consumers
The efforts to build a unified domestic market will help China's industrial and supply chains as well as local and foreign enterprises operating in the country to better deal with challenges like the COVID-19 pandemic and geopolitical uncertainties, experts and company executives said.
A unified domestic market that features efficient production, distribution, circulation and consumption of goods and services is also conducive to boosting the weight of China's industrial and supply chains in the global arena, and bolstering the competitiveness of its manufacturing sector.
That is the consensus among experts after China released a guideline in April on accelerating the establishment of a unified domestic market that is efficient, rules-based and open and encourages fair competition.
Peng Bo, a researcher of the Chinese Academy of International Trade and Economic Cooperation, said in recent years, notable progress had been made in building a unified market and promoting fair competition. However, there is still room for improvement in removing market segmentation and overcoming local protectionism.
According to Peng, optimizing the domestic market can help Chinese companies better compete in the global arena. "Currently, the industrial chains and global trade are shifting from being focused on efficiency to according priority to security. Building a unified domestic market will promote China's economic growth, and help domestic companies better deal with economic and geopolitical headwinds and external uncertainties."
A unified domestic market will also enhance the international community's ability to cope with risks. By getting through the blockades of domestic production and ensuring the smooth flow of goods, capital and information, there will be an increasing supply, which will greatly ease the pressure in the world's industrial chain and supply chain, Peng said.
Han Jianfei, deputy director of the Institute of Industrial Economics of CCID Consulting, a market research firm, said building a unified domestic market will attract global resources to China, and domestic and international markets will be better connected. Regulations and standards will become more compatible and China's dual-circulation development paradigm will be enhanced.
"Currently, the world's most scarce resource is the market. Building a unified domestic market will entail efforts to further reduce the restrictions on foreign investment in some regions, which will help further expand opening-up, attract foreign investment, allow more countries and foreign enterprises to share China's economic development dividend and boost the influence of its industrial and supply chains in the world," Han said.
Sensing the opportunities ahead, foreign companies are ramping up their push to explore or expand in the Chinese market. Frank Meng, chairman of Qualcomm China, said: "The superior stability, consistency and continuity of China's policies, along with the market environment where all companies, Chinese and foreign, are treated equally and engaged in fair competition, is an important guarantee for our rapid growth in the country.