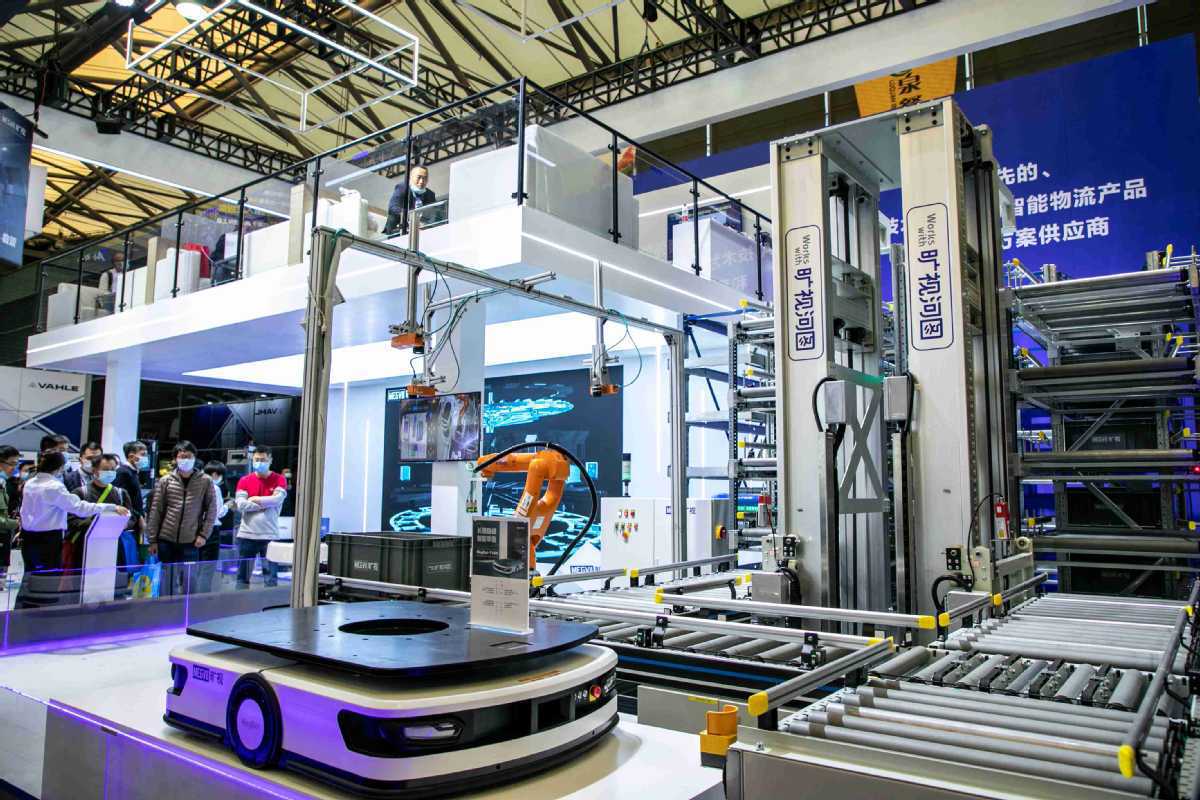 Regulator vows to further enhance 'stable, orderly, safe, reliable' environment
China can maintain long-term steady market development with sufficient supply and stable prices for commodities, and will further roll out more measures to support all kinds of market entities to develop and grow, said an official with the country's top market regulator.
"The country is able to overcome challenges such as commodity price fluctuations and supply chain impediments that were brought by the COVID-19 pandemic, with its well-rounded industrial system, well-equipped industrial sectors and high productivity from market entities," said Pu Chun, deputy head of the State Administration for Market Regulation, in an interview with People's Daily.
Pu said that all the difficulties that the country is facing now are "temporary" and the market regulator will strive to enhance a "stable, orderly, safe and reliable" market environment for various market entities.
"The ministry will keep a close eye on price fluctuations of commodities, especially COVID-19-related medical products and necessities, and will clamp down on hoarding and price-gouging behaviors," he added.
Pu disclosed that more efforts will be made to support the development of market players, especially self-employed households.
"We are working with related departments on a guideline that specializes in promoting the high-quality development of self-employed households," he said.
"Efforts have also been made to push forward multiple reforms to streamline administrative procedures and broaden market access for all kinds of market players," he added.
Pu said that the measures include increasing policy transparency, eliminating discriminatory policies and hidden market thresholds, as well as preventing regional protectionism.
According to the SAMR, the number of China's market entities rose by 10.5 percent year-on-year to hit 158 million by the end of April. Among them, nearly 9 million were established in the first four months.
"It shows that the country's market entities develop steadily, which in turn signals the strong resilience and potential of the country's economy despite the negative challenges brought by the COVID-19 pandemic," he said.
To further ease burdens on market entities, the country will beef up its crackdown on irregular fee charges by government bodies and industry associations in the fields of transport, public services and financial institutions.
"China has a super-large market with the most potential in the world. The country is also ramping up policy support for market entities while their adaptability keeps growing," Pu said.
"With the implementation of a package of targeted policies and effective control of the epidemic, China's market players are expected to continue maintaining a relatively high growth rate," he said.