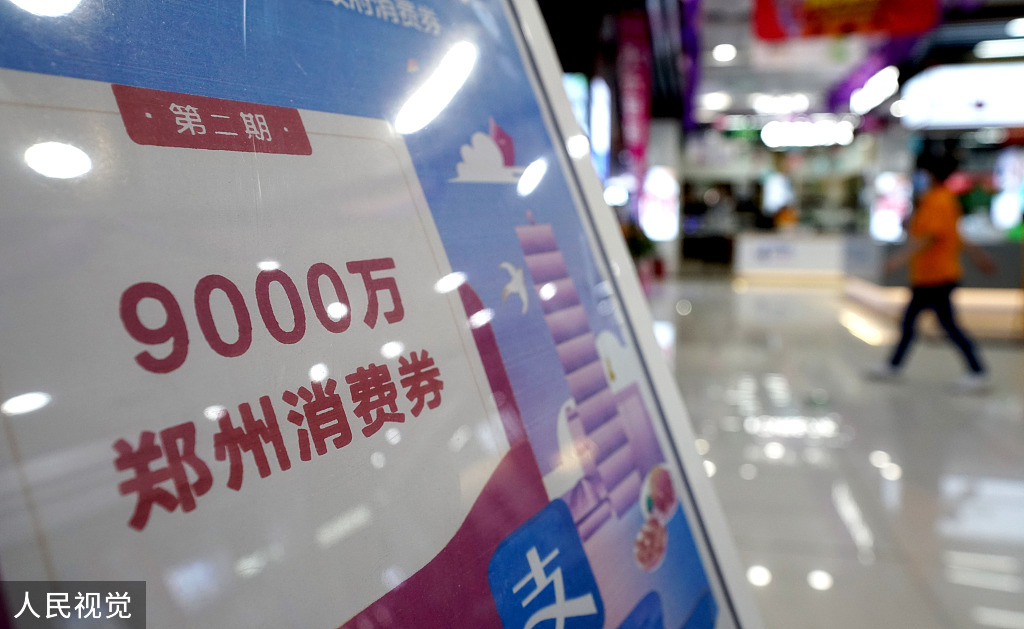 Coupons are being issued to stimulate consumption during the upcoming May Day holiday in different parts of China, the Beijing News reported on Wednesday.
Coupons for various products including digital home appliances, general merchandise, clothing, food and poverty alleviation products have been issued in Beijing, Shenzhen, Changsha and Shijiazhuang to stimulate holiday consumption from April 30 to May 4.
Shenzhen's Futian district is handing out 15 million yuan ($2.29 million) red envelopes in digital RMB and 15 million yuan in regular coupons.
Beijing's Daxing district and Pinggu district are issuing 10 million and 3 million yuan in coupons respectively. Each person can receive up to 5 coupons per day between April 30 and May 6 via "Consumption Map Daxing Station", a mini program on the WeChat platform.
Shijiazhuang in North China's Hebei province is expected to issue a total of 100 million yuan in consumer vouchers during the holiday. Compared with coupons issued in the past, the scale this time is extended to culture, sports and tourism.
The issuing of coupons is conducive to promoting short-term consumption and restoring consumer confidence, and can increase the short-term income of merchants and alleviate their operating pressure via indirect subsidies.
Consumption coupons also have a certain "multiplier effect", with every 1 yuan generating about 2 to 3 times that amount, according to a report by Guotai Junan Securities.
The epidemic situation across the country is stabilizing and improving, and consumption is expected to recover during the May Day holiday, said Jiang Zhao, an expert at the Circulation and Consumption Research Institute of the Ministry of Commerce.