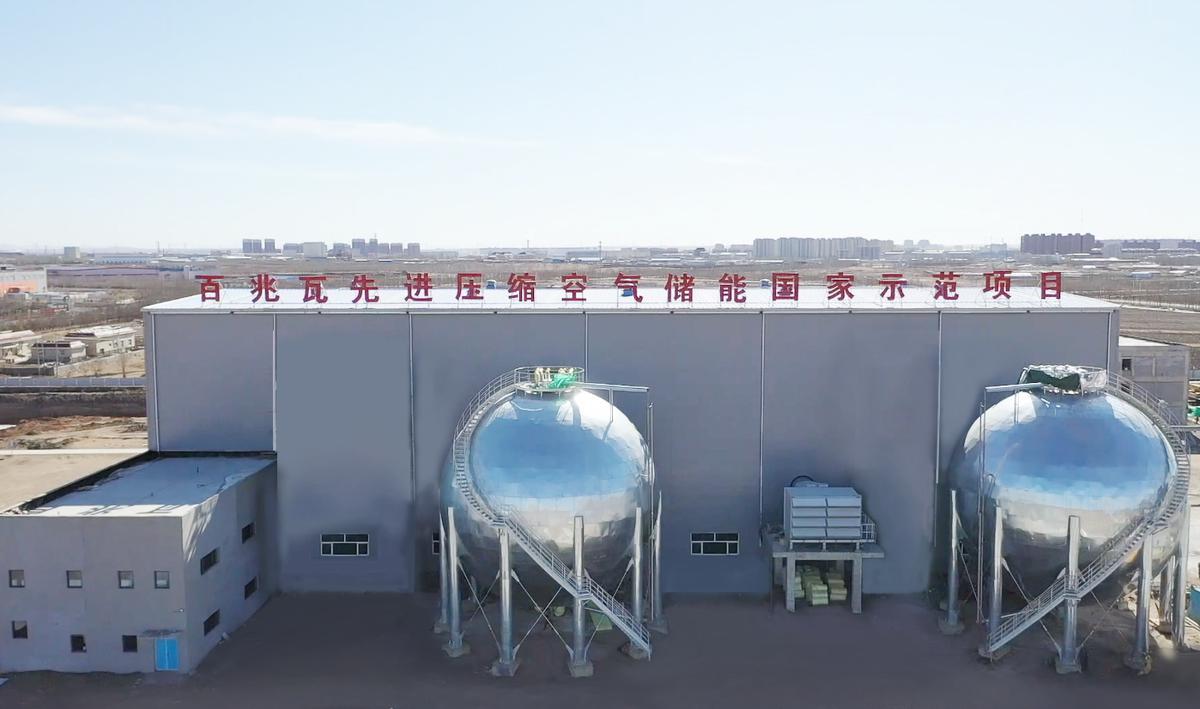 A compressed-air energy storage project has begun its equipment debugging process and entered the final stage before starting operations in Zhangbei county in Zhangjiakou, Hebei province.
With its expected June startup, the project will be the first of its kind. It will have a capacity of 100 megawatts, according to the Institute of Engineering Thermophysics of the Chinese Academy of Sciences, which provided technical support.
Zhangbei Giant Energy Co invested 840 million yuan ($132 million) in the project, whose construction was completed at the end of last year. It was connected to the electrical grid earlier this year.
"Zhangbei boasts abundant power-generation resources, including wind and solar, and laid a great foundation for the project," said Ji Lyu, director of the industrialization office for the institute's energy storage R&D center.
Ji said the project can transform unstable new energy power into stable and controllable high-quality electricity, with efficiency as high as 70 percent.
He said the project compresses air using surplus power from the grid during low demand and store the air in high-pressure, sealed containers. The air will be released to drive generators to create electricity during power consumption peaks.
"It's an environmentally friendly system," Ji said.
In four to six hours, the installation can deliver the equivalent of 400,000 kilowatt-hours of electricity — enough for 20,000 to 40,000 households, Ji said.