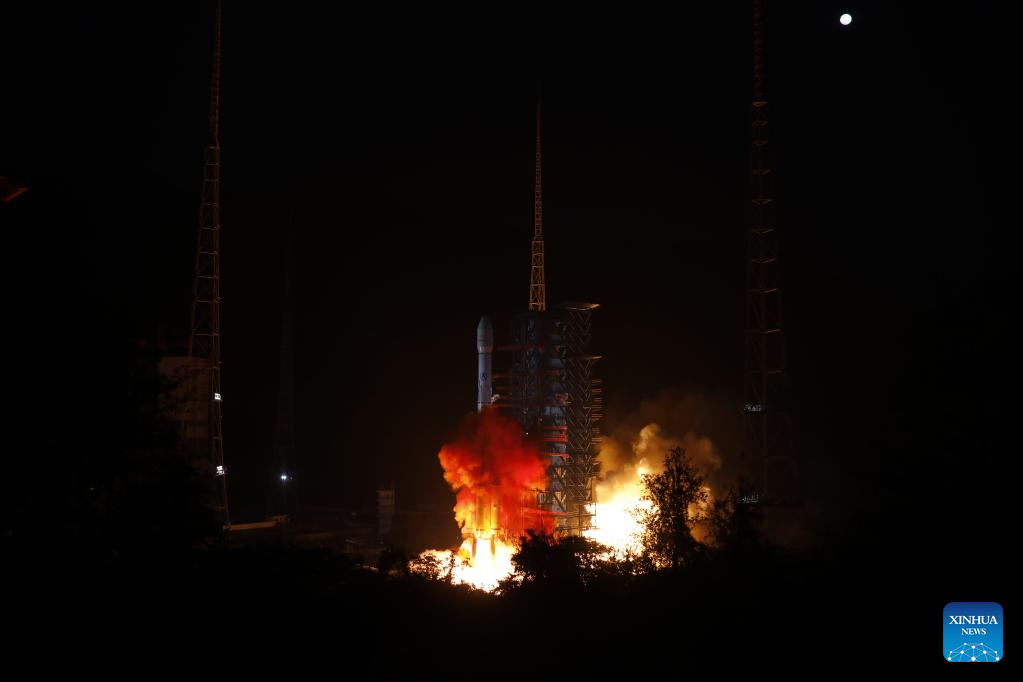 China launched two carrier rockets on Friday evening and Saturday morning that deployed two large satellites in orbit, according to the China National Space Administration.
At 8 pm on Friday, a Long March 3B rocket blasted off from the Xichang Satellite Launch Center in Southwest China's Sichuan province and transported the ChinaSat 6D communication satellite to its orbit.
Developed by the China Academy of Space Technology, the satellite uses a DFH-4E structure and is tasked to transmit radio and television signals to islands in the South China Sea and small countries in the Pacific Ocean, the administration said.
Six hours later, a Long March 4C rocket was fired at 2:16 am on Saturday from the Taiyuan Satellite Launch Center in the northern province of Shanxi, sending the Atmospheric Environmental Surveyor satellite to space.
The satellite, built by the Shanghai Academy of Spaceflight Technology, will be used to observe air pollution, greenhouse gases and other environmental elements. It will provide data to research on climate change and ecological changes, and will help to forecast agricultural yields and hazards, according to the administration.
By now, China has carried out 11 space launch missions this year.