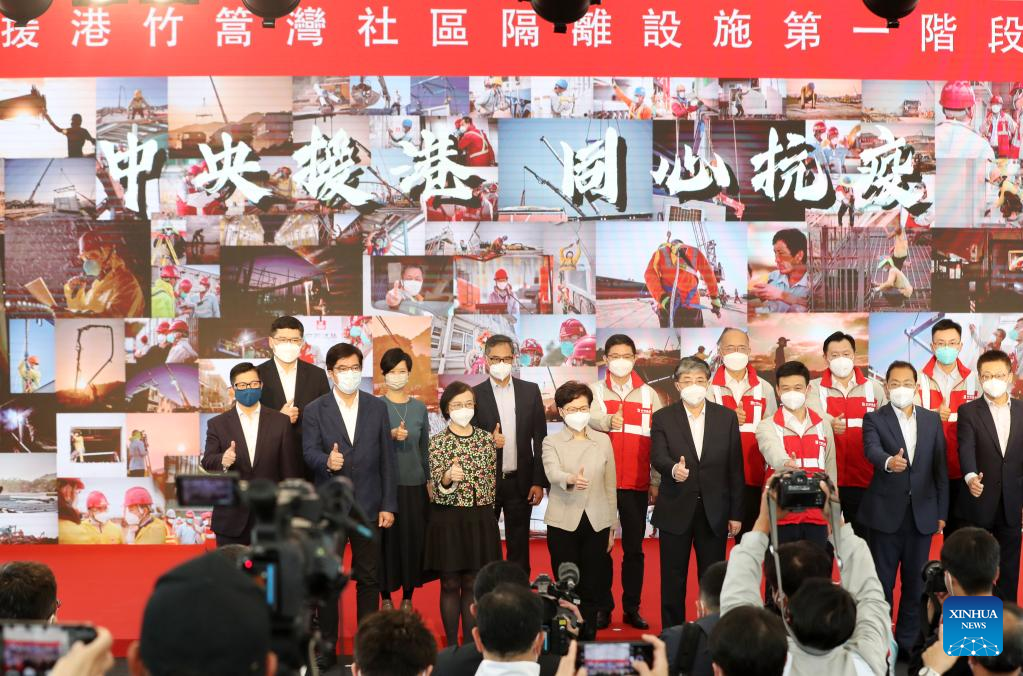 The mainland's strategy of pooling medical resources to fight the COVID-19 epidemic has been adopted by Hong Kong's medical system and has proved effective in reducing the number of seriously ill infected patients and fatalities, according to the chief executive of the Hong Kong Hospital Authority.
Tony Ko Pat-sing said in a recent interview with Hong Kong newspaper Ta Kung Pao that the latest COVID-19 wave has put a strain on the city's health care system because many patients needed to be hospitalized and there weren't enough beds at the early stages of the outbreak.
As advised by mainland experts, the hospital authority applied the principle of "pooling patients, experts and resources for centralized treatment", and designated hospitals to receive COVID-19 patients, Ko said.
He noted that the hospital authority also drew on mainland experience to arrange hotels near designated hospitals for employees to stay to reduce the chances of them becoming close contacts of unconfirmed cases and being infected, and to ensure hospitals continue to function efficiently.
In addition to designated hospitals, Ko said half the general wards of the hospital authority were converted to rooms that are now able to receive COVID-19 patients. The North Lantau Hospital Hong Kong Infection Control Centre and the community treatment facility at the AsiaWorld-Expo also conducted centralized treatment.
"Thanks to the efforts of hospitals, the government and society, the fifth wave of infections continues to decline, and I believe everyone is happy to see the trend," he said.
Hong Kong recorded 600 new COVID-19 cases on Tuesday as the number of infections in the city continued to drop.