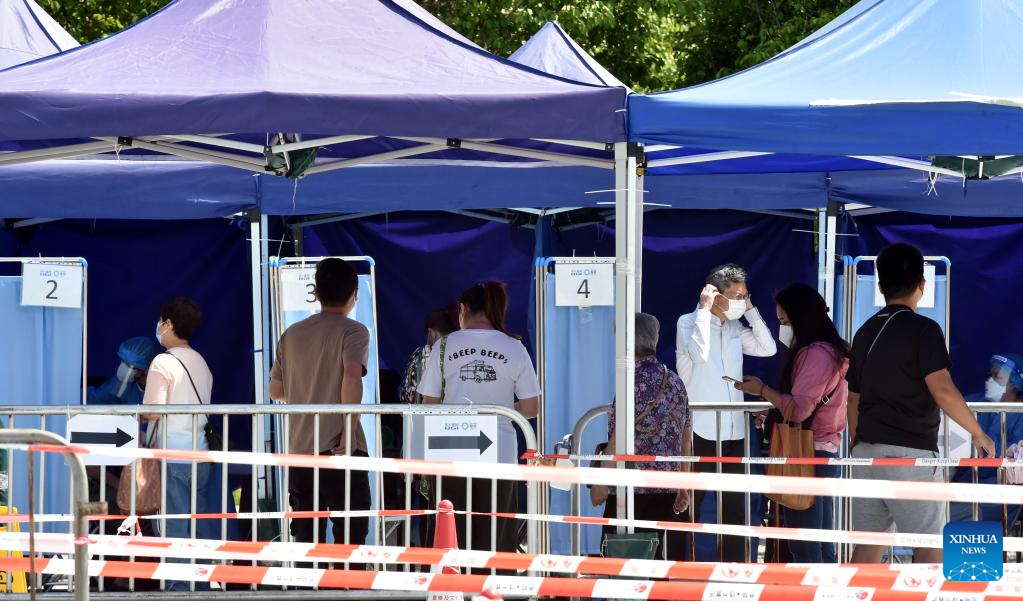 Patrick Nip, secretary for the civil service of the Hong Kong Special Administrative Region government, said the close cooperation between the mainland and Hong Kong medical team has made a formidable force in providing the best treatment for COVID-19 patients in Hong Kong.
Nip made the remark in a social media post on Friday, accompanied by a short video of Hong Kong's civil servants fighting the pandemic. He appreciated the central government's timely support in dispatching three batches of mainland medical teams to Hong Kong to help the city battle its worst wave of the coronavirus.
"Saving a life is the mission and common goal of doctors and nurses on the mainland and in Hong Kong. The frontline health workers in both places said although their team members came from different hospitals and departments, they came to AsiaWorld-Expo's treatment facility with the same wish and fought the pandemic side by side. Soon they became one team. This kind of feeling and experience is quite special and fulfilling," Nip said.
Hong Kong's confirmed cases of COVID-19 have continued to drop, falling below 1,000 for the second day in a row as health authorities reported 794 new cases on Saturday. To curb the fifth wave of outbreak, every medical personnel worked hard to fight against the outbreak all the time, said Nip.
He expressed gratitude to mainland medical expert groups for lending a helping hand in Hong Kong's most difficult time and thanked Hong Kong frontline medical workers for persevering, sticking to their posts, and treating patients at critical moments.
He said Hong Kong Hospital Authority's doctor Ip Sui Wah once told him that the arrival of mainland medical teams greatly relieved their manpower pressure, and the elderly patients could be given more care. "We were able to take into consideration the seniors' psychological and social needs, as well as follow-up treatments after being discharged from the hospital." Ip Sui Wah told him.