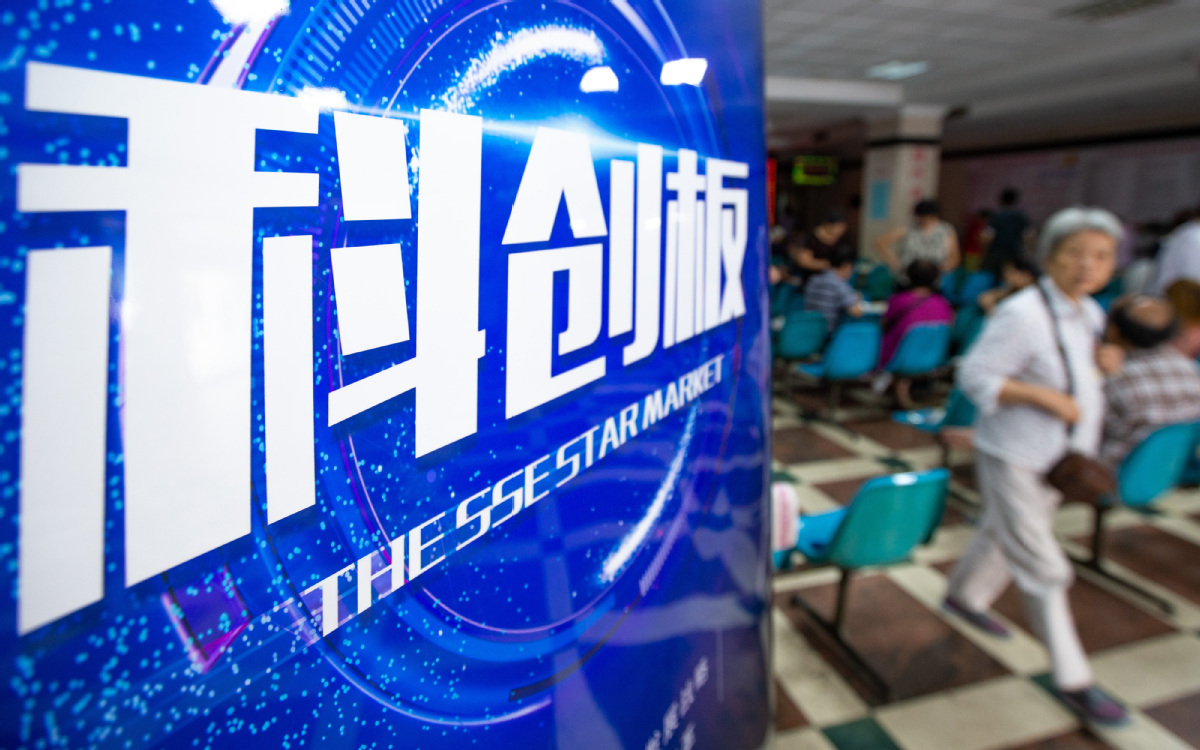 STAR Market at the Shanghai bourse highlighted the initial public offering market activities in the A-share market during the first half of the year, as proceeds from this technology-focused board exceeded those from the main board for the first time, according to the report released by professional services provider EY on Thursday.
A total of 53 "hard technology" companies, most of which are semiconductor and chip makers, made their stock market debut at the STAR Market in the first six months, taking up nearly one third of all the IPO deals of the A-share market in the monitoring period. The fund raised totaled 115.6 billion yuan ($17.3 billion), up 63 percent on a yearly basis. The the total proceeds of IPOs from the main board came at 94.9 billion yuan during the first half.
As EY experts explained, capital has kept flowing into high-quality technology companies in anticipation of the full implementation of the registration-based IPO mechanism throughout the A-share market later this year and the further improvement of the regulatory environment. The conclusion can be partly proved by the Nasdaq-style ChiNext at the Shenzhen bourse, which ranked top in terms of IPO numbers across the A-share market in the first half the year.
Technology, media and telecommunications (TMT) industry dislodged all the other monitored industries in terms of IPO number and proceeds. A total of 51 TMT companies successfully floated on the A-share in the first six months, up 13 percent year-on-year. They have raised about 134 billion yuan, up 26 percent if compared to the data collected at the same period last year.