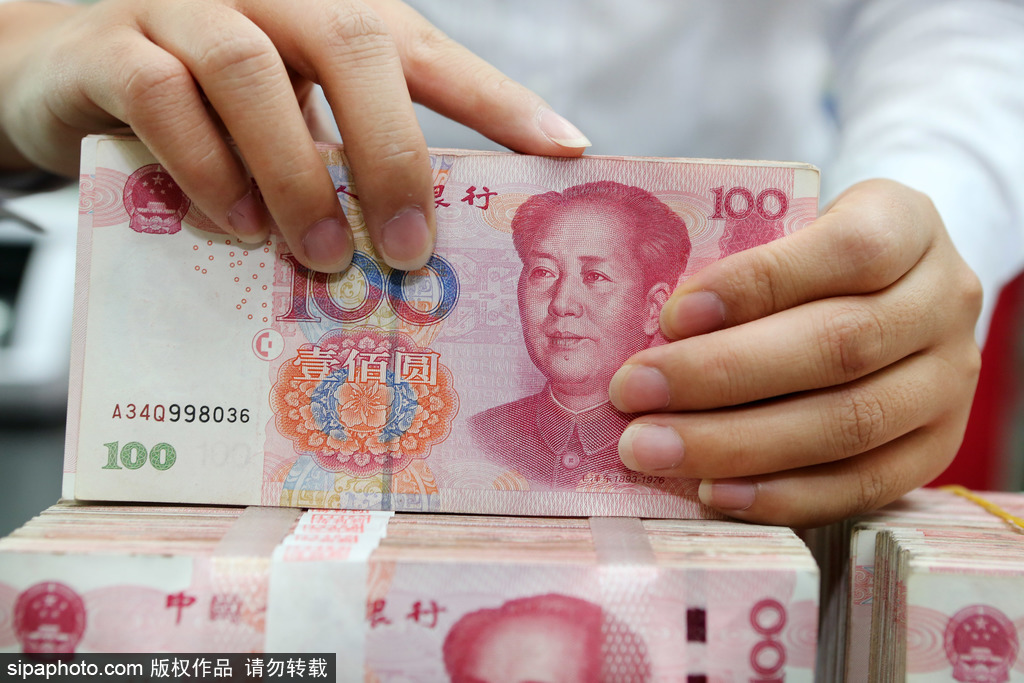 Regulators call for banks' derivative offerings to back small and micro biz
Financial institutions should optimize their products and services to help trade companies better hedge against foreign exchange risks and facilitate the use of the renminbi in cross-border settlements, China's three government departments said in a joint notice.
Released on Thursday by the Ministry of Commerce, the People's Bank of China and the State Administration of Foreign Exchange, the notice stated that small and medium-sized banks should launch more renminbi derivative products to meet companies' differentiated demand for hedging opportunities against foreign exchange risks.
Cross-border renminbi settlements should also take a bigger share in business formats like cross-border e-commerce and procurement, the notice stated.
The three regulators also stressed in the notice that banks and sponsors should lower the hedging costs for companies, especially the small and micro-sized ones. Local governments can also explore the application of special credit, data credit enhancement and public security deposits so that less corporate credit and capital will be used, the notice stated.
Data from the public domain showed the onshore renminbi slid 700 basis points to the US dollar intraday on Thursday, while the offshore renminbi dropped more than 600 basis points.
According to the China Foreign Exchange Trade system, the foreign exchange spot transaction totaled 3.32 trillion yuan ($493 billion) in the onshore interbank market in April. The daily transaction value dropped 19.6 percent from a month earlier to come in at 158.2 billion yuan. In terms of the spot rate, the renminbi depreciated 3.8 percent against the US dollar in April on a monthly basis.
Wei Wei, an analyst from Ping An Securities, explained that the relatively significant fluctuation in renminbi exchange rate is largely due to the economic slowdown brought by COVID-19 resurgence and uncertainties in the external market. The trading volume has thus contracted, resulting in lower liquidity, and further escalates the foreign exchange fluctuation.
Wang Yang, chief foreign exchange strategist of Beijing Huijin Tianlu Risk Management Technology Co Ltd, said that such noticeable ups and downs in renminbi exchange rate may continue for some time. Therefore, both large corporations and SMEs should be prepared to avoid risks.
Major commercial banks have already come up with related products. China Merchants Bank has launched online products such as forward hedging and option portfolios.
Bank of Communications has also introduced online foreign exchange services. In April, its Zhejiang branch started to use the derivative quota under the government financing guarantee to replace cash margin. Small and micro-sized enterprises can thus better avoid foreign exchange fluctuations and reduce the cost of using exchange rate hedging products.
Guan Tao, chief economist of BOC International, said there is no imbalance in supply in the foreign exchange market despite the renminbi's significant fluctuations since late April. Market entities still demonstrate strong adaptability amid the rapid adjustment of renminbi exchange rate, he said.
Liu Linan, head of Deutsche Bank's Greater China Macro Strategy, said that recent fluctuations in the renminbi's foreign exchange rate have reflected the changes in the renminbi's cross-border flow and its repricing, which have been aggravated by the latest pandemic outbreak and the different monetary policies adopted by central banks. Such fluctuation has also indicated that the valuation of the renminbi exchange rate has become more flexible and market-based, she said.