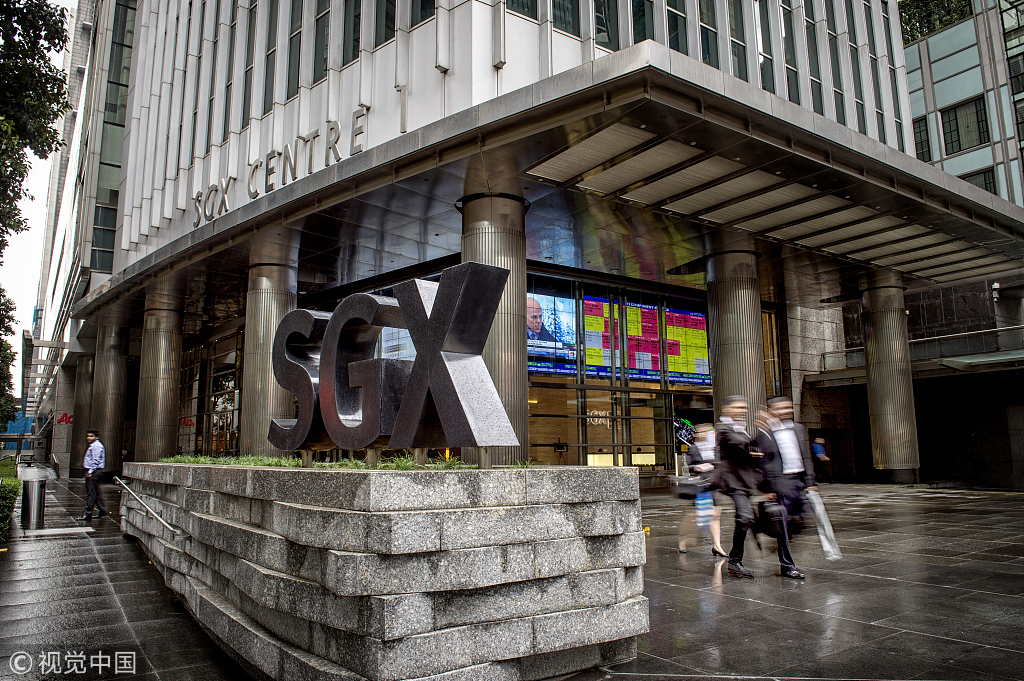 The so-called return of Chinese corporates should be seen as the return of Chinese corporates to the Asian market, which can better appreciate the value and prospect of an Asian brand and business model, said Karen Chen, managing director and vice-chairman of SGX China.
"Seeking a relatively safe and stable market is an important measure to deal with market uncertainty, political uncertainty and policy uncertainty," said Chen in a written interview on Friday.
"The doors of SGX have always been open to excellent enterprises. Singapore's political inclusiveness will enhance the international brand of enterprises and provide lasting protection for investment. As an international financial center, it should provide a stable environment for enterprises. We are always on the lookout for high-quality Chinese enterprises, and we also stand ready to build better value for Chinese enterprises."
Nio Inc, a smart electric vehicle company, completed a secondary listing and commenced trading on the Main Board of the Singapore Exchange Securities Trading Ltd on Friday, and thus became the first company in the world to be listed on three exchanges: the United States, Hong Kong and Singapore.
The Singapore Exchange, or SGX, adopts an efficient secondary listing framework where companies with a primary listing on the main board of the exchange in any of the 22 developed jurisdictions will not have to comply with additional continuing listing obligations upon a secondary listing on SGX, saving compliance cost.
"For companies already listed in the US and who meet the main board listing requirements of SGX, the review process of secondary listings will be shortened and can be completed within two months. SGX aims to provide companies with an efficient and simple listing process, so that companies can seize the best time window to complete listing and financing," Chen said.
The bourse has launched a market-oriented dual shareholding structure, and it does not set a market value threshold for companies that adopt this shareholding structure, aiming to help entrepreneurs to steadily promote and develop their enterprises, she said.
As the only exchange in the world that cooperates with Nasdaq to establish a fast-listing channel for emerging companies, SGX helps companies to combine the advantages of Singapore and the US to flexibly raise funds, she added.
More than 40 percent of SGX's listed companies are located outside Singapore, as well as 80 percent of their listed bonds.
"Singapore gathers investors from all over the world. These international investors are highly inclusive and have a deep understanding of companies from different regions. When companies come to Singapore, they will be able to explore new capital market strategies in an international atmosphere, and they also have opportunities to be included in major indices in both Singapore and other regions. The inclusion, which supports stock trading liquidity, will help them improve business cooperation and have access development resources," she said.
In addition, the Monetary Authority of Singapore has launched the Grant for Equity Market Singapore (GEMS) scheme. Whether it is the primary listing or secondary, both have the opportunity to receive a grant of up to S$2 million ($1.45 million).
jiangxueqing@chinadaily.com.cn