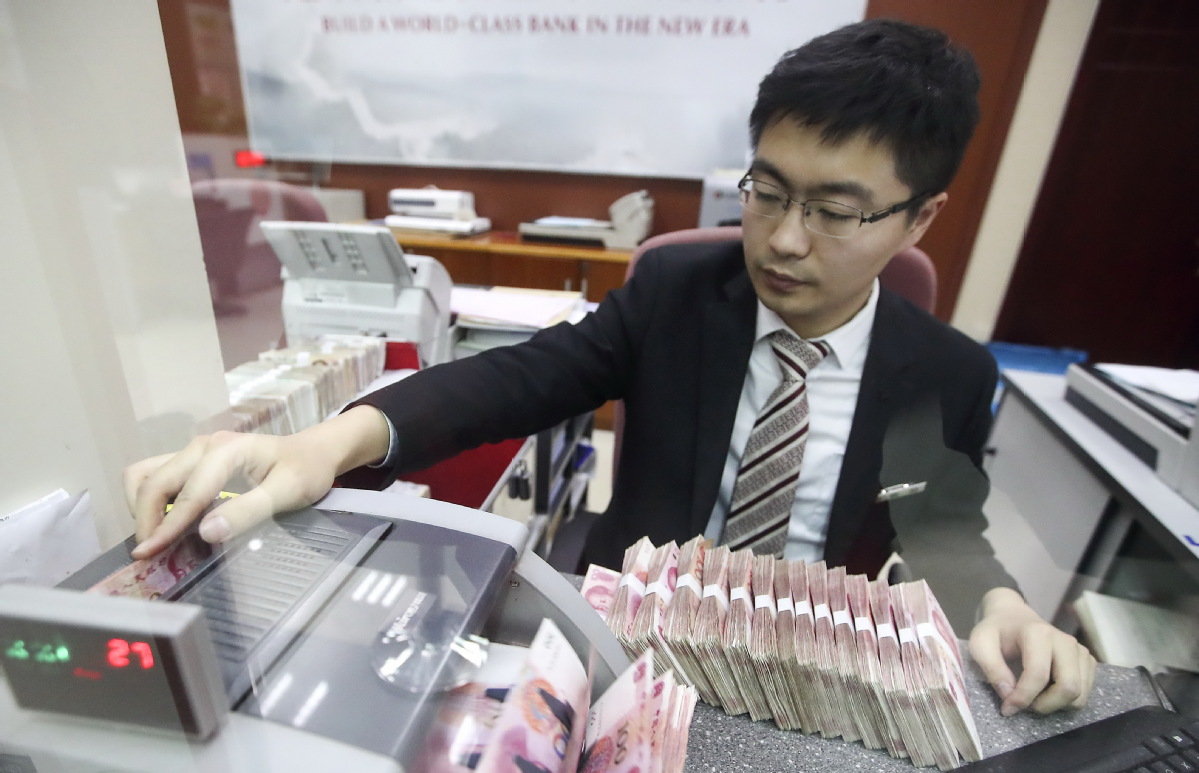 China steadily increased lending to small businesses and optimized credit structure to tide over tough times while its banking sector improved risk management and stepped up disposal of risks, regulatory officials said on Friday.
The China Banking and Insurance Regulatory Commission encouraged banks to support micro and small businesses (MSBs) and self-employed individuals in temporary financial difficulties due to COVID-19 through various measures, including giving them extensions on loan payments and making adjustments to their loan repayment plans, said Liu Zhongrui, deputy director-general of the CBIRC's statistics, IT & risk surveillance department.
The regulator set targets for banks to further increase their lending to MSBs, expand the scope of such loans and lower the lending rates in 2022.
By the end of March, the balance of China's inclusive loans to MSBs increased by 1.5 trillion yuan ($235.42 billion) from the beginning of this year. The growth rate was twice the figure for total loans. The interest rate of new inclusive loans to MSBs in the first three months had dropped 2.37 percentage points since the first quarter of 2018, according to the CBIRC.
"The majority of businesses will recover from the COVID-19 pandemic with the help of bailout policies. These measures have played a big role in stabilizing both the development of industries and the credit asset quality of banks," Liu said.
The regulator also called on financial institutions to help the freight logistics sector through its temporarily difficult period by taking targeted and effective measures, such as channeling more funds to the sector, to ensure the stability of industrial and supply chains.
As of the end of March, the nonperforming loan ratio of China's banking sector was 1.79 percent, down 0.03 percentage points from the beginning of this year. The NPL ratio of inclusive loans to MSBs was 2.07 percent, falling 0.25 percentage points year-on-year.
"Putting equal emphasis on promoting development and preventing risks, the CBIRC has been guiding banks to improve the management of micro and small business lending risks," said Wang Zhaodi, chief examination officer and spokesperson of the CBIRC.
The regulator encouraged banks to strengthen loan risk identification and management through technological means and promoted credit information sharing. At the same time, it also supported banks to ramp up efforts to dispose of nonperforming loans and mitigate risks, Wang said.
The CBIRC will work with the People's Bank of China, the country's central bank, to push forward the establishment of a fund for ensuring financial stability as soon as possible, thus setting aside money for the handling of major risks that have hidden systemic dangers.