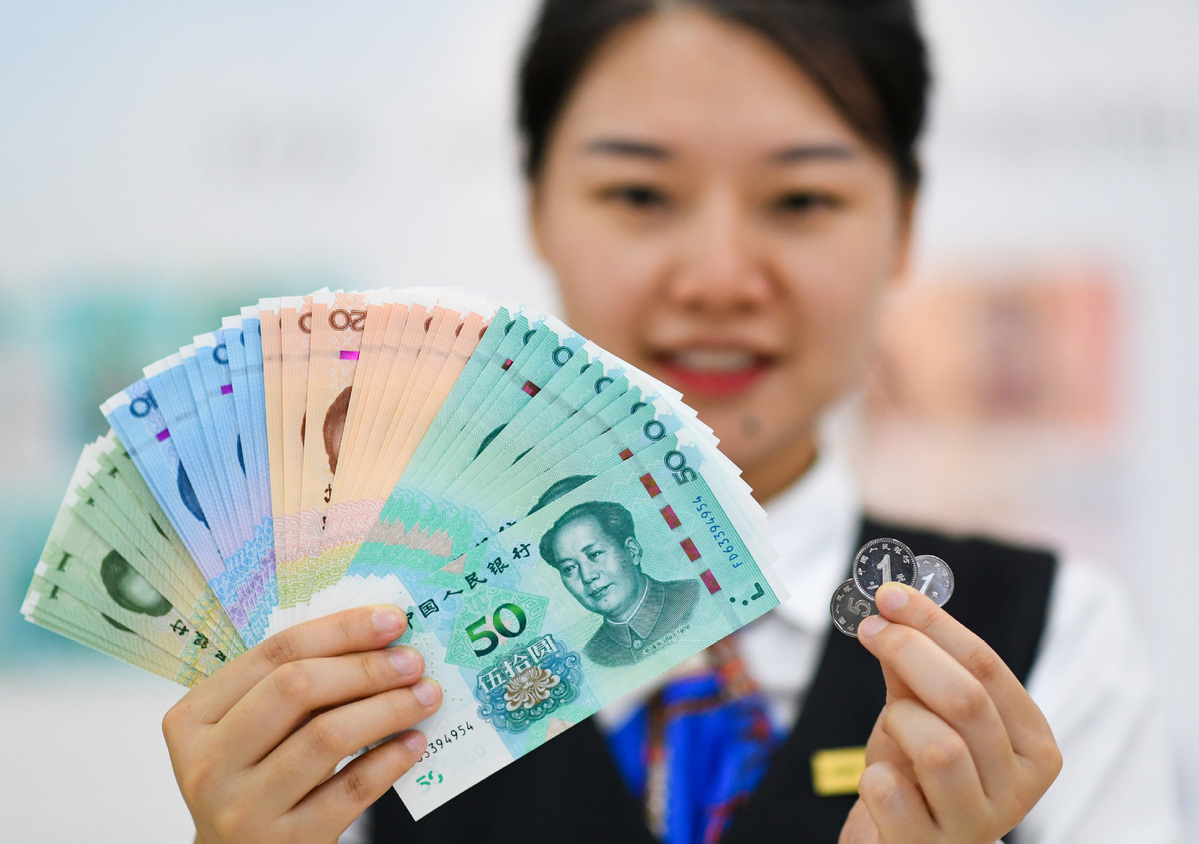 The nascent technology innovation bonds have the potential to inject more vitality into privately owned Chinese enterprises, nurture more innovation and better facilitate the country's high-quality economic development, experts said on Tuesday.
Their optimism stemmed from the launch of Guangzhou-based Hengjian Holding's 2.2 billion yuan ($347 million) technology innovation corporate bonds, which started trading on the Shanghai Stock Exchange on March 25.
The coupon rate was set at 3.15 percent, the lowest so far this year. Bond proceeds will be used to fund the company's new display device production project.
The 1 billion yuan technology innovation bonds issued by Shandong State-owned Assets Investment Holdings Co Ltd were successfully listed on the SSE on March 24. The funds raised will be used to increase the capital of one of its subsidiaries.
The 2 billion yuan corporate bonds issued by Shanghai Alliance Investment Ltd, which aims to nurture technology innovation, started trading on the Shanghai bourse on March 23. Money raised from them will be invested in fields like integrated circuits, satellite technology and high-end digitalized equipment, the company said.
Serving as a major financing platform for emerging industries and an incubator for technology innovation in Shanghai, SAIL mainly invests in privately owned enterprises that pioneer IC, new energy and high-end medical equipment.
As most of these companies are smaller, they will likely face many difficulties in issuing conventional bonds on their own. But, the new technology innovation bonds trading on the SSE provide more possibilities, said SAIL.
Technology innovation companies require huge amounts of investment and a sufficient supply of industry experts. They may show unexpectedly rapid expansion once the technology matures. But capital flow into these companies is limited due to the colossal investment required at the preliminary stage and the huge attendant risks. In this sense, capital should be better guided into these companies, said Chen Li, chief economist at Chuancai Securities.
Experts from Zhongtai Securities wrote in a report on March 19 that privately owned enterprises issued 361 corporate bonds last year. Their total financing value shrank by 41.5 percent year-on-year to 285.3 billion yuan, indicating mounting financing pressure on these companies.
Therefore, the China Securities Regulatory Commission released a guideline on March 27 saying that the bond issuance mechanism should be further optimized for privately owned enterprises to facilitate their high-quality development.
More technology innovation corporate bonds should be issued to support the privately owned enterprises that seek to specialize in strategic and emerging industries, the guideline said.
Data in the public domain showed there have been 24 technology innovation-focused corporate bonds issued in the market so far, with total financing approaching 18.4 billion yuan. Most of the bonds' coupon rates are between 3 percent and 5 percent, while their maturity ranges from three to seven years.
Xiaomi Communications Co Ltd, which is under the privately owned technology conglomerate Xiaomi Corp, issued 1 billion yuan one-year technology innovation bonds in July 2021 on the SSE, with a coupon rate of 2.9 percent.
The SSE has been a major venue where privately owned enterprises have issued the most number of corporate bonds. Data in the public domain showed the total balance of corporate bonds issued by privately owned enterprises was 869.2 billion yuan at the end of 2021, of which 45 percent were traded on the Shanghai bourse.