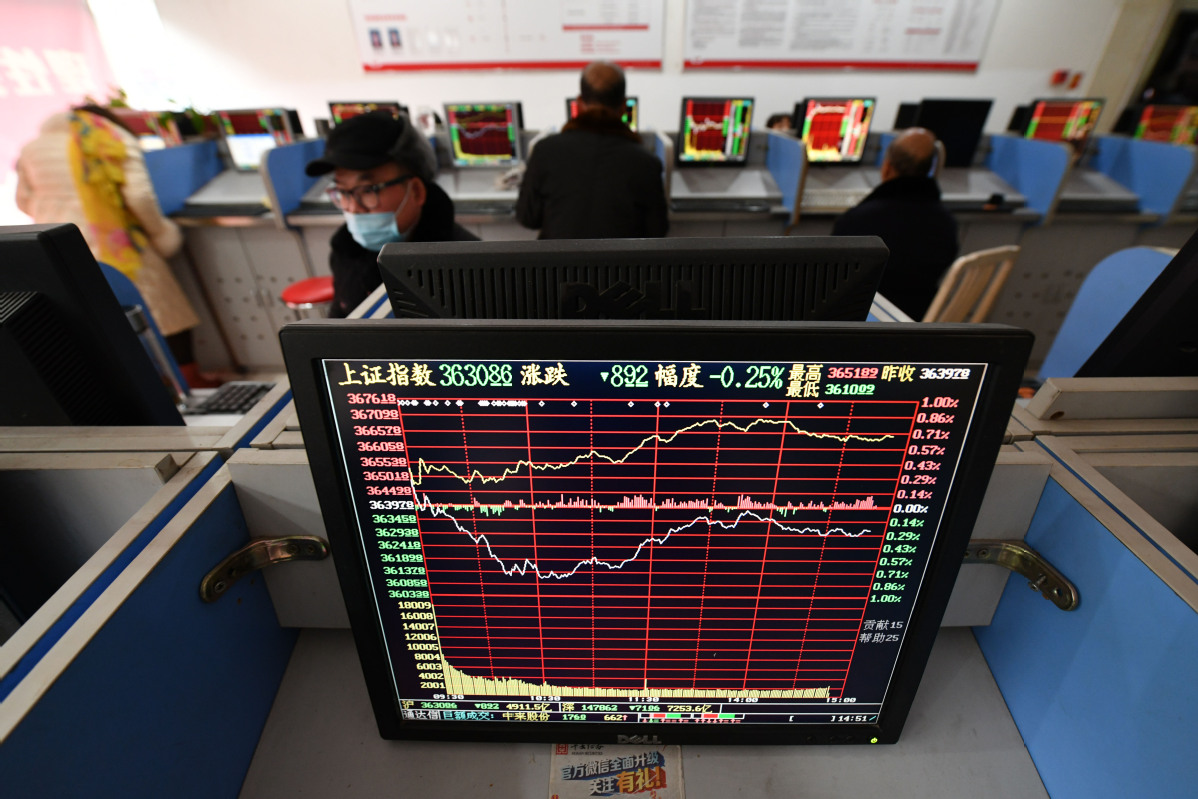 China plans to complete preparatory work for the establishment of a fund for ensuring financial stability by the end of September, the State Council said on Friday, as the country ramps up efforts to prevent and dispose of economic and financial risks.
The China Banking and Insurance Regulatory Commission is working with the People's Bank of China, the central bank, and other relevant departments to push for the work to save money to deal with potential systemic risks, an official with the Large Commercial Bank Supervision Department of the CBIRC said on Friday.
In the meantime, China will continue to guide insurers to increase asset allocation to equities, with the aim of promoting stable and sound development of capital markets and better serving the real economy, according to the CBIRC.
"Global capital markets saw wide fluctuations recently due to multiple factors, including intensification of geopolitical conflicts, monetary policy shifts of major developed economies and a rapid tightening of market sentiment. Despite market volatility, our survey on insurance companies found that they are generally full of confidence in the Chinese economy and capital markets. Insurers said they will keep following long-term investing, professional investing and value investing principles by improving asset allocation flexibility, increasing equity investments and strengthening their investment capabilities," said an official of the Insurance Fund Investment Supervision Department of the CBIRC.
The regulator said it will deepen market-oriented reform of insurance funds utilization, further diversify channels for insurance funds to invest in capital markets, support insurers to increase capital market investments through means like direct investment, entrusted investment and public fund investment, and allow insurance funds to invest in wealth management products offered by wealth management companies.
The CBIRC will guide insurers to strengthen a long-term assessment mechanism and allocate more assets to the shares of quality listed companies.
It will also encourage insurance asset managers to build up long-term fund management capabilities, improve their level of research in equity and bond investments, and support qualified insurance management companies to become managers of publicly traded real estate investment trusts and asset-backed securities, the CBIRC said.
Chinese stocks closed lower on Friday, with the benchmark Shanghai Composite Index down 1.17 percent at 3212.24 points. The SZSE Component Index dropped 1.89 percent to close at 12072.73 points.