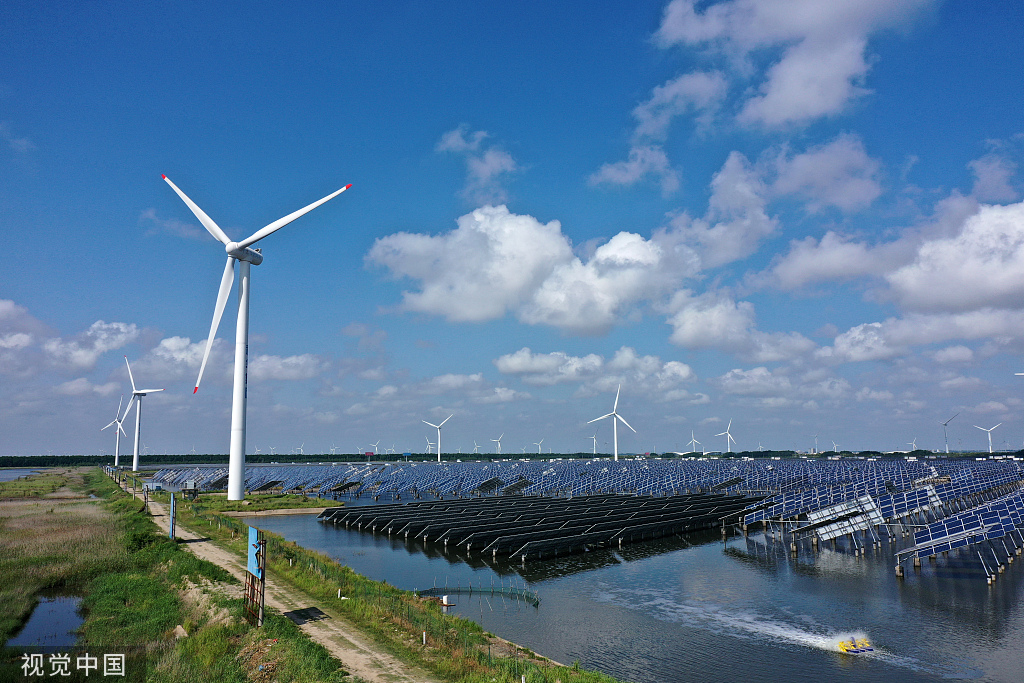 Despite the significant progress China has made in energy conservation, an expert has called for even greater endeavors toward major climate action, considering its comparatively low cost in reducing carbon emissions.
China's energy intensity-energy consumption per unit of GDP-is now about 1.7 times the global average, meaning that there is huge potential in promoting energy conservation, Fu Chengyu, former chairman of China's largest oil refiner Sinopec, said on Wednesday at the Fourth Future Energy Convention in Beijing.
The low energy conservation standards in many industrial sectors are to blame for the low efficiency, he said. Many of them were introduced in the 1980s and 1990s by some already defunct government bodies. Though many enterprises are able to meet the standards, their energy consumption and emissions remain comparatively high.
"It's unreasonable to see such low energy efficiency in such a major economy," he said, adding that intensifying the efficiency is the most realistic and feasible solution to reducing greenhouse gas emissions in the country's manufacturing and traditional industries.
Both technology upgrades and tailored institutional reforms are needed to address the problem, he noted.
Fu also pointed out CCUS-carbon capture, utilization and storage-as another major solution to reduce emissions, as improving energy efficiency has its limits.
He stressed the importance of increasing investment in developing innovative energy conservation and CCUS technologies, saying he expects much lower costs in the two approaches in terms of reducing emissions compared to shutting down coal mines and coal-fired power plants.
What makes the two solutions especially important for China is that coal remains dominant in the country's energy mix, he stressed.
Despite consistent efforts to reduce coal consumption, the share of coal use in the country's primary energy mix still stood at 56.8 percent in 2020, compared with around 72.2 percent in 1980, according to official figures. Coal constitutes 94 percent of the fossil fuel reserves in China.
China has made great progress in the past decade in energy conservation, according to the document China's Policies and Actions for Addressing Climate Change, which was unveiled by the State Council Information Office late last year.
The energy intensity in the country decreased 28.7 percent from 2011 to 2020, one of the fastest reductions in the world, it noted.
From 2016 to 2020, on average, China fueled an annual expansion in its economy of 5.7 percent, but the growth of its energy consumption only stood at 2.8 percent per year, the document said. During that time, the amount of energy saved in the country accounted for about half of the total in the world.