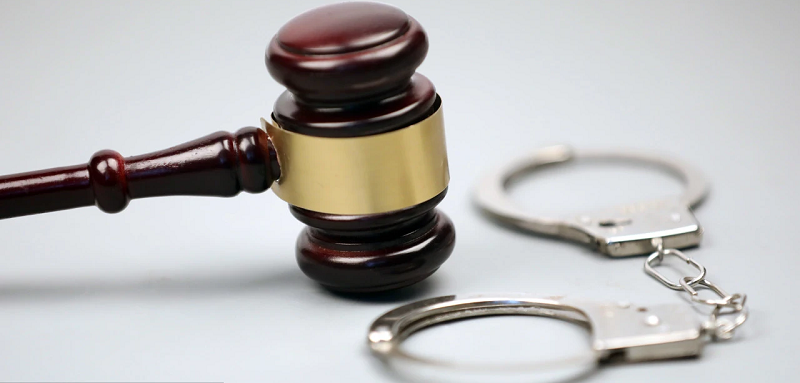 Procuratorates nationwide approved the arrest of 143,000 suspects and prosecuted 329,000 people in criminal cases between January and March, a respective decrease of 27.3 percent and 9 percent year-on-year, the Supreme People's Procuratorate declared on Tuesday.
Procuratorial organs nationwide supervised the filing or withdrawal of 15,000 criminal cases by public security organs, an increase of 6.7 percent year-on-year. Of them, 80.9 percent were registered or withdrawn after supervision.
Prosecutors proposed the correction of nearly 20,000 illegal acts by investigative departments, up 41.5 percent year-on-year, of which 85.1 percent have been corrected.
During the first quarter, procuratorates filed protests against judgments made by courts in 1,672 criminal cases, down 18.9 percent year on year, 515 of which have been amended or remanded.
They also proposed the correction of 3,221 illegal acts in criminal trials, an increase of 83.4 percent year-on-year, 3,007 of which have been corrected.
Procuratorates filed and investigated 288 cases of duty-related crimes involving judicial officials, down 6.2 percent year-on-year.
In addition, the handling of public interest lawsuits intensified during the first quarter, enhancing the protection of the public interest.
Between January and March, procuratorial organs filed 43,000 public interest litigation cases, up 23 percent year-on-year. Among them, 5,500 were civil lawsuits cases and 37,000 were administrative lawsuits cases. They also launched 1,854 public interest lawsuits, up 35.5 percent year-on-year.
Procuratorates recovered State property and interests worth 250 million yuan ($39.2 million) via public interest litigation, up 92.8 percent year-on-year. More than 70 million yuan in compensation for environmental damage was claimed from polluting businesses and individuals, up 42.4 percent year-on-year.
In addition, about 1,330 hectares of woodland, arable land, wetlands and grasslands were also restored and cleared in the first quarter, according to statistics.