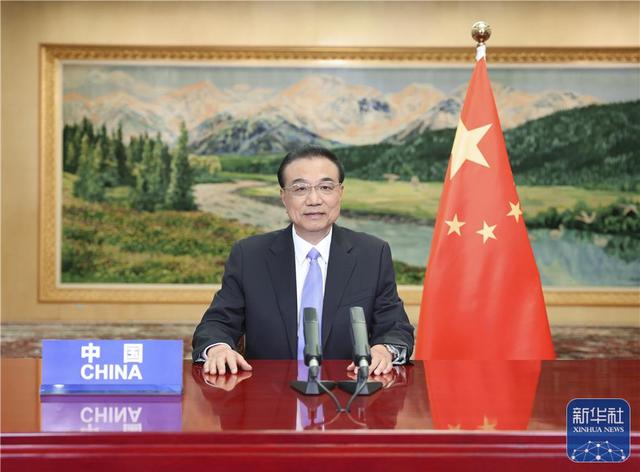 Premier says China ready to enhance ties with Portuguese-speaking countries
China stands ready to continue strengthening cooperation with Portuguese-speaking countries on vaccines, pharmaceuticals and health, and in jointly promoting trade and investment liberalization and facilitation, Premier Li Keqiang said on Sunday.
Speaking via video link at a special conference on economic and trade cooperation between China and such countries, Li urged stronger solidarity and cooperation between them to conquer the COVID-19 pandemic as soon as possible.
China will work with the countries to set up an exchange center for COVID-19 response in the Macao Special Administrative Region in a bid to jointly advance the global health governance system, he said.
The conference, held both offline in Macao and online, brought together government representatives from eight countries.
Li noted that trade between China and Portuguese-speaking countries has been above $100 billion annually for five consecutive years, an indicator of the resilience of their cooperation and potential for growth.
Li underlined mounting uncertainties and instabilities in the world economy in the face of turbulence in global and regional landscapes and the lingering pandemic, saying that the well-being of different countries is closely intertwined.
Peace and stability is the blessing of all nations, and wars only leave people restless, he said.
China is willing to continue to play a constructive role together with Portuguese-speaking countries and the international community as a whole to uphold peace and promote mutual growth and prosperity, Li said.
The premier highlighted the need to also uphold openness and cooperation to push forward economic recovery.
As a nation that remains committed to high-level opening-up at the institutional level, China stands ready to move forward with cooperation in infrastructure connectivity and cooperation in production capacity with Portuguese-speaking countries. It also looks to work more closely together in sectors including green trade, energy conservation and environmental protection, Li said.
The premier reiterated the unwavering commitment from China's central government in implementing the "one country, two systems" policy, ensuring the people of Macao govern Macao with a high degree of autonomy.
He pledged more support to the SAR as it aims to develop itself into a service platform for trade cooperation between China and Portuguese-speaking countries and further amplify its unique strength.