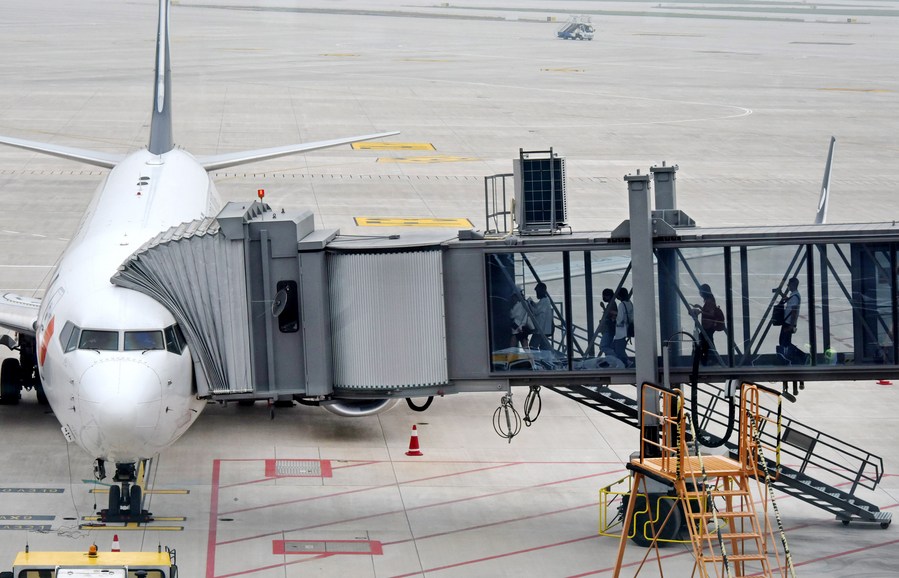 The Ministry of Emergency Management said on Thursday that it will take immediate action to eliminate safety hazards in the civil aviation sector as rescue efforts continue following a recent plane crash.
On Monday afternoon, China Eastern Airlines Flight MU5735 crashed in South China's Guangxi Zhuang autonomous region. The aircraft was carrying 123 passengers and nine crew members.
Together with the office of the State Council's Work Safety Committee, the ministry has issued a statement asking local authorities, government bodies and institutions to learn from the accident and make all-out efforts to rule out safety hazards in different sectors.
They should "resolutely curb the occurrence of especially serious accidents", the ministry said in a media release.
In China, such accidents usually refer to those that claim more than 30 lives, seriously injure over 100 people or cause economic losses that exceed 100 million yuan ($15.7 million).
Action should be taken immediately in the aviation sector, the release said. Furthermore, all hazards should be rectified in a timely manner adhering to a "dynamic clearing strategy".
Companies with outstanding problems will receive administrative penalties, it said. Under certain circumstances, the ministry will dispatch work groups to help them rectify problems, and their violations will be made public.
The statement also urged civil aviation companies to establish or improve their major risk control mechanisms and beef up their risk control capabilities in all work procedures to ensure "absolute safety".