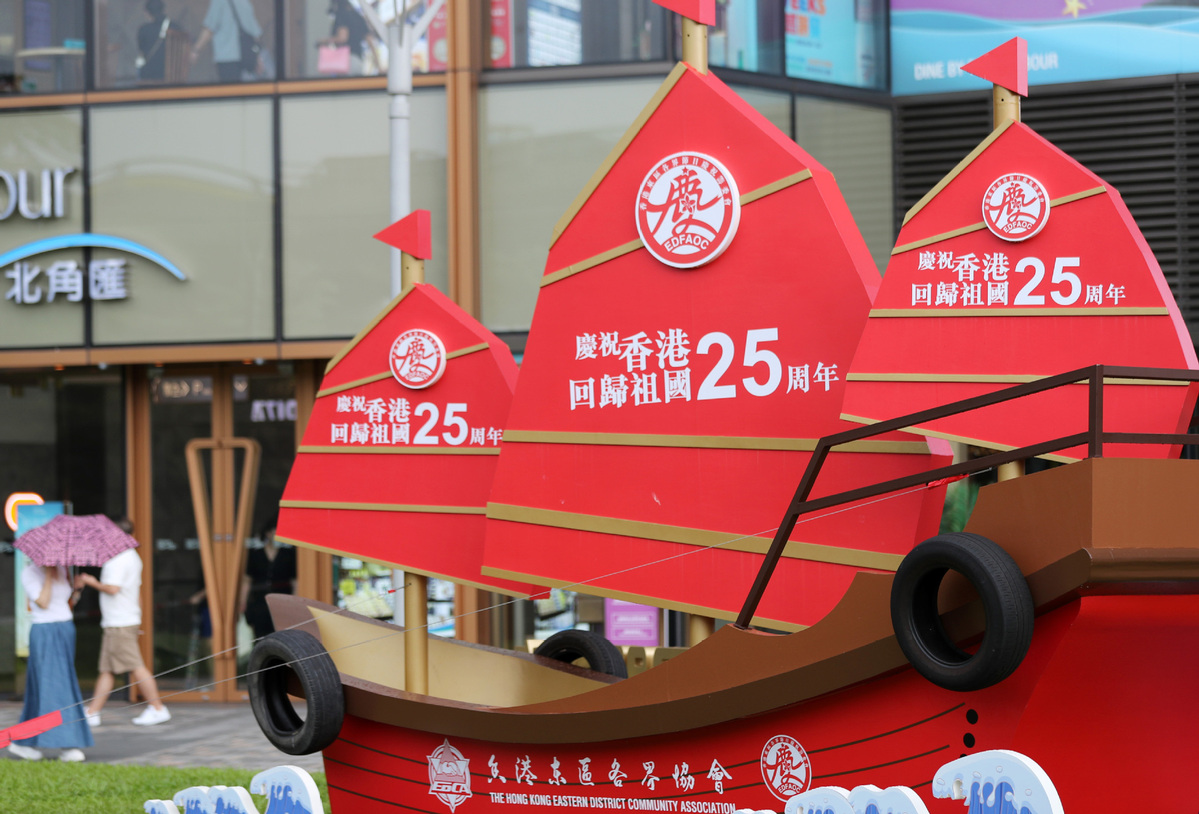 President Xi Jinping's trip to Hong Kong on Thursday and Friday epitomizes the central government's support for the special administrative region.
The celebrations for the 25th anniversary of the return of Hong Kong to the motherland were held as the city was hit by a resurgence in COVID-19 cases, limiting the scale of the events.
But the messages the president extended to the SAR's over 7 million residents showed that the central government has never wavered in its commitment to Hong Kong and to "one country, two systems".
It was a trip that delivered assurances and confidence.
As the city marks the halfway point into a 50-year run that guarantees its system and way of life shall remain unchanged, as is stipulated in the Basic Law, much attention was focused on what would happen after 2047.
Xi addressed the concerns directly in his speech at the celebration. "There is no reason to change such a good system. And it must be adhered to over the long run," he said, referring to "one country, two systems".
These words were immediately met with a round of applause at the celebration, which was attended by about 1,300 people from various sectors of the SAR.
It was a trip that sought to unite all sectors of society.
The city was bruised with a wave of social unrest from 2014 to 2019, including an unlawful "Occupy Central movement" in 2014, riots in 2016 and more disturbances and violence in 2019.
As the turnaround from chaos to stability was completed, much remained to be done to build up unity, which was one of the key messages from the president during the celebration.
Everyone living in Hong Kong, regardless of their profession or belief, is a positive force for the development of Hong Kong and can contribute their due share to Hong Kong's development, as long as they genuinely support "one country, two systems", love Hong Kong, and abide by the Basic Law and the laws of the SAR, he said.
It was also a trip that sought to connect with ordinary people and address their concerns.
In very plain language, Xi spoke about what the people of Hong Kong desire the most: A better life, better housing, more business start-up opportunities, better education for their children and better care for the elderly.
He also reached out in particular to the youth, calling for the new administration to address their real concerns.
Going forward, the lingering pandemic and the global economic downturn could continue to present challenges for the city, but the backing from the central government is always there.
Just like Xi said, a city was reborn, and broad prospects await it.